Sibylle Fehr-Borchardt
Vita
Sibylle Fehr-Borchardt was born in Kempten in 1965. Her curiosity about violin playing, as well as violin making, was roused while she was still a child.
So it was that she became a pupil of the master luthier Francesco Bissolotti in 1985, working in his workshop in Cremona for several years. Bissolotti was the pupil of Sgarabotto, Garimberti and Sacconi. To this day, Sibylle Fehr continues to work according to the traditional Cremonese school.
In Cremona she also met her future husband, Gaspar Borchardt, with whom she has worked since completing her studies in 1989. Her atelier, with its inimitable backdrop, can be found on the cathedral square in Cremona.
Contact
Interview with Sibylle Fehr-Borchardt
Impressions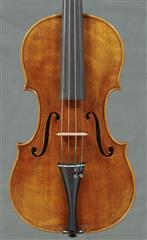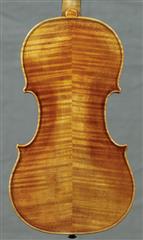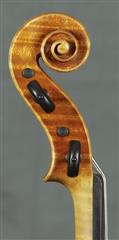 Sample